I couldn't figure out exactly how to revive this blog, my camera is broken and my camera phone isn't the best quality. I don't have a lot of content to upload on a weekly basis, but I've made it a mission of mine to post more so I figured what better way than to do a wardrobe post. This idea is inspired by the egl theme, however I felt that I didn't have enough lolita to do it and while my wardrobe has tripled since last year, I still don't feel comfortable posting a lolita only wardrobe. I figured that I would show my entire wardrobe, not just my lolita clothing, and that it would be better to spread over a span of weeks rather than all at once because I have a lot of clothing. So here's part one of my "Kawaii Wardrobe".
These are all my sailor school uniforms plus a sailor style dress. The uniforms are from Bodyline, the navy one I modified for a cosplay and the dress is a modified Gunne Sax dress.
Mint is one of my favorite colors and I don't nearly have enough of it. The long skirt is something I thrifted, it's nice, long and princessy, sometimes I wear it as a dress with a belt at the waist. The middle dress is from Charlotte Russe, it has little polkadots on it. The sweater vest was from Target and the shorts from Walmart, I got them during last summers pastel trend, I wish I had gotten more stuff.
These are some of my sweaters, the kitty one is from Ebay, the striped one a friend thrifted and gave to me, it's my favorite sweater in the world and the pink one I thrifted as well. I really need more sweaters in my wardrobe.
I decided to post a few accessories today, the Minnie mouse ears were thrifted, the bear bonnet are from Cutecandyclouds, cat ears are from ebay?, bat wing ears are from Sanrio and the clips are from Claire's.
These are my usual winter accessories. The scarf was thrifted, the earmuffs are from bodyline, top middle hat was given to me by a friend, the middle hat thrifted, bottom hat is from KillStarclothing. The bear hat was from Spencer's, Hello Kitty hat from Hot Topic and the beret I bought at Frill (if anyone knows who made it please let me know).
Well that's it for the first part of my wardrobe post, I'll try to post more next time but I was really tired today.
Earlier this week I hung out with my best friend, every other week or so we get together to watch anime and hang out. For christmas she had gotten me a Weiss Schwartz Madoka Magica deck.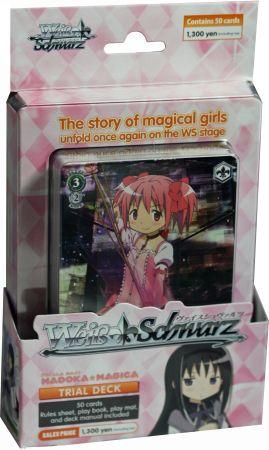 I had never played it before and couldn't really figure out the rules by myself so they wound up sitting on my dresser until she told me that her brother and some of his friends get together every week or so to play the game and invited me to come along. I didn't really know what to expect but I had fun and look forward to learning more about the game, I even got some more cards, more than enough to make another deck.
My first goal is to buy one of these mats because I don't have one of my own, then maybe I'll buy one of the Persona 3 decks (you can have decks based on many different anime and games and still fight them against each other, my bff has a Vocaloid deck).
I couldn't resist wearing my new dress, I figured their was no judgement amongst bunch of guys who played card games based on magical girls.